Karen spent her  London wedding morning at the very cool South Place Hotel 'where the City of London meets the cultural East End'.
I'm filling up my real bride features with some all time favourites. I can't leave them languishing in a folder, so here's Karen from 2013. When I met Karen for her London wedding make up trial, we went through a couple of looks and I remember her looking in the mirror and very decidedly saying: 'yes, the cleaner look'. Not a hint of a smokey eye or softening of eyeliner. This was fresh, clean and sleek, which all made sense when I saw her dress! That enviable Maria Grachvogel gown was much the same. Eddie Judd was the fabulous photographer capturing these images and you can see more of the day at The Guildhall on her blog post here.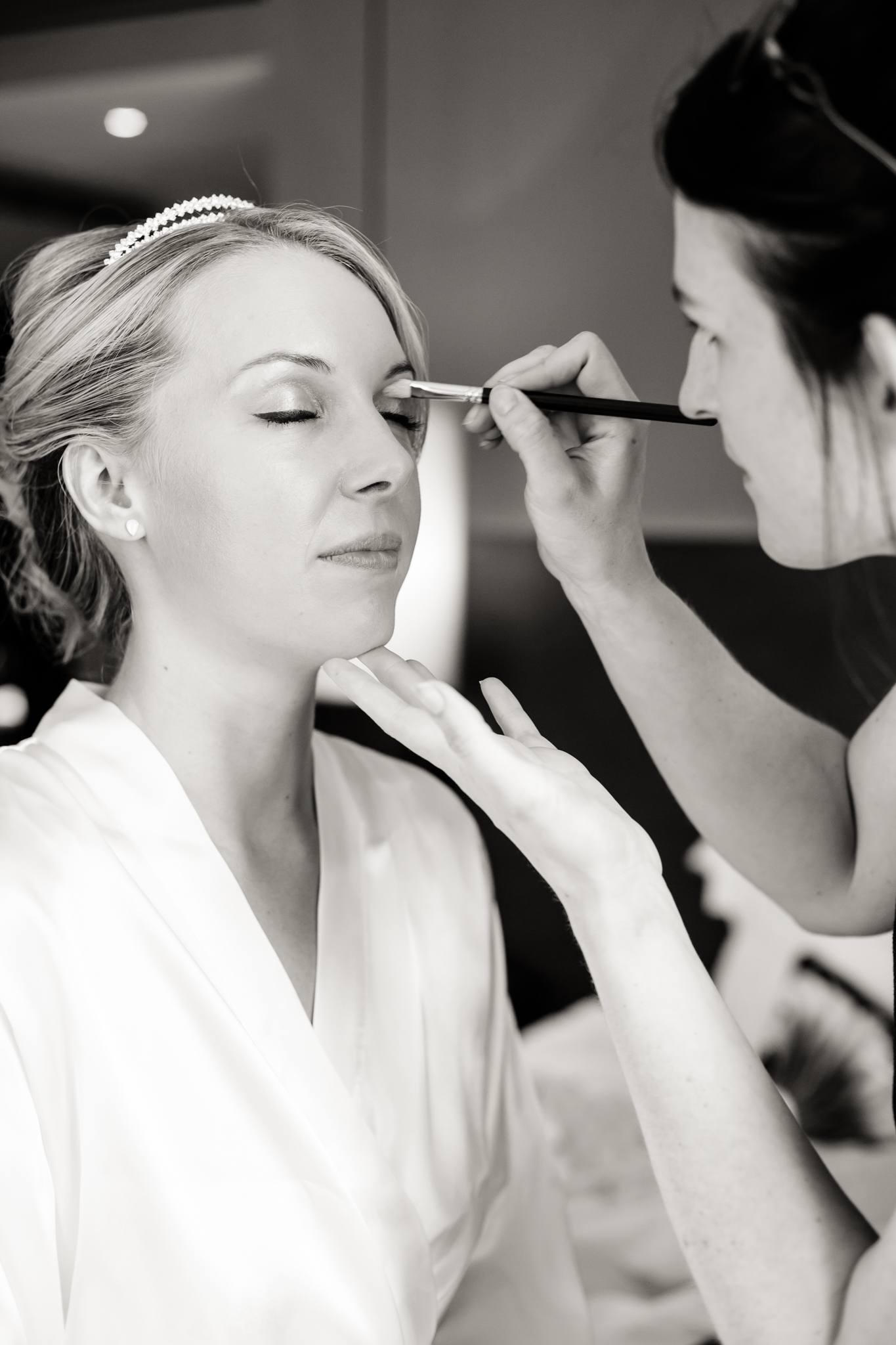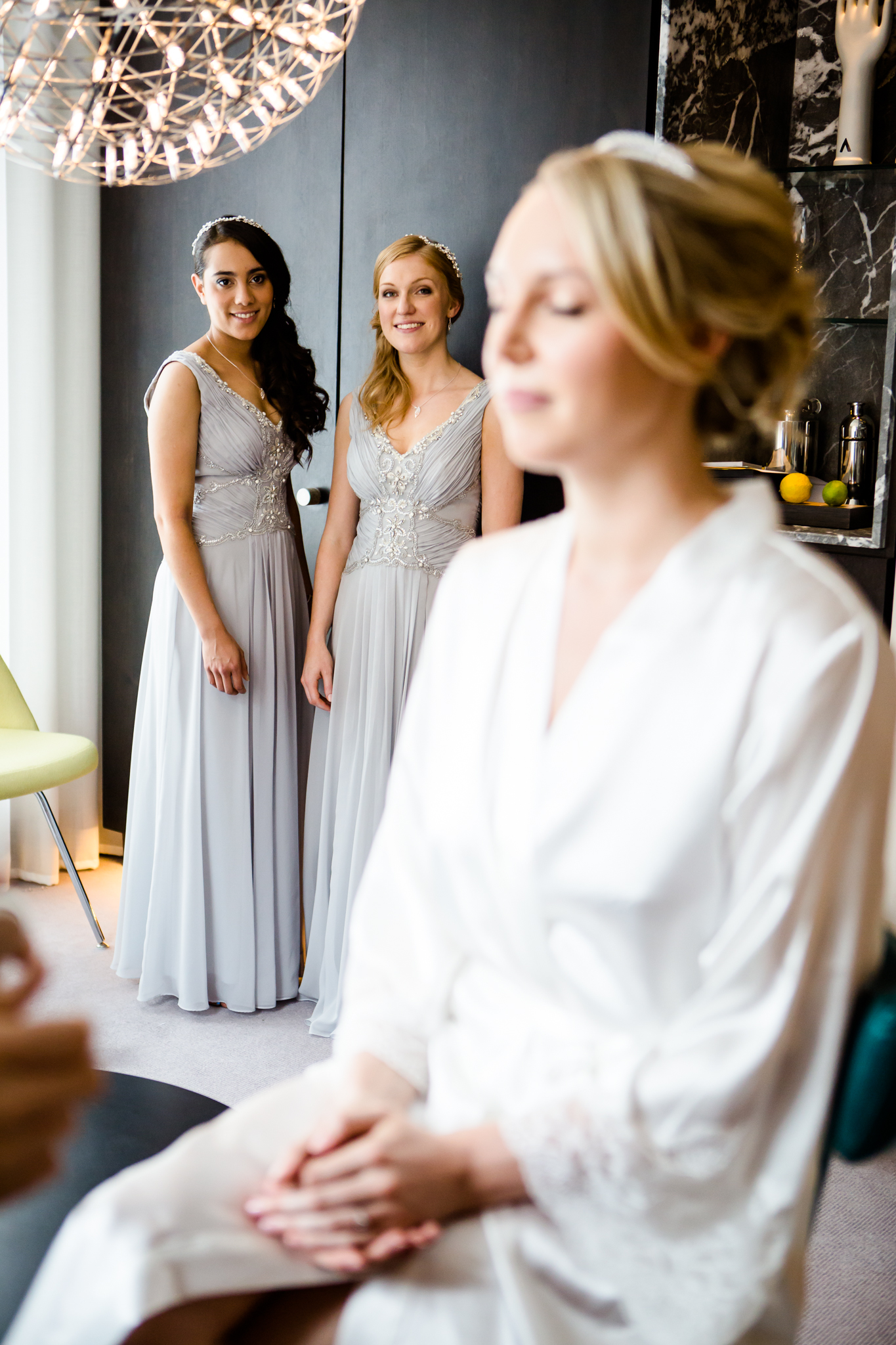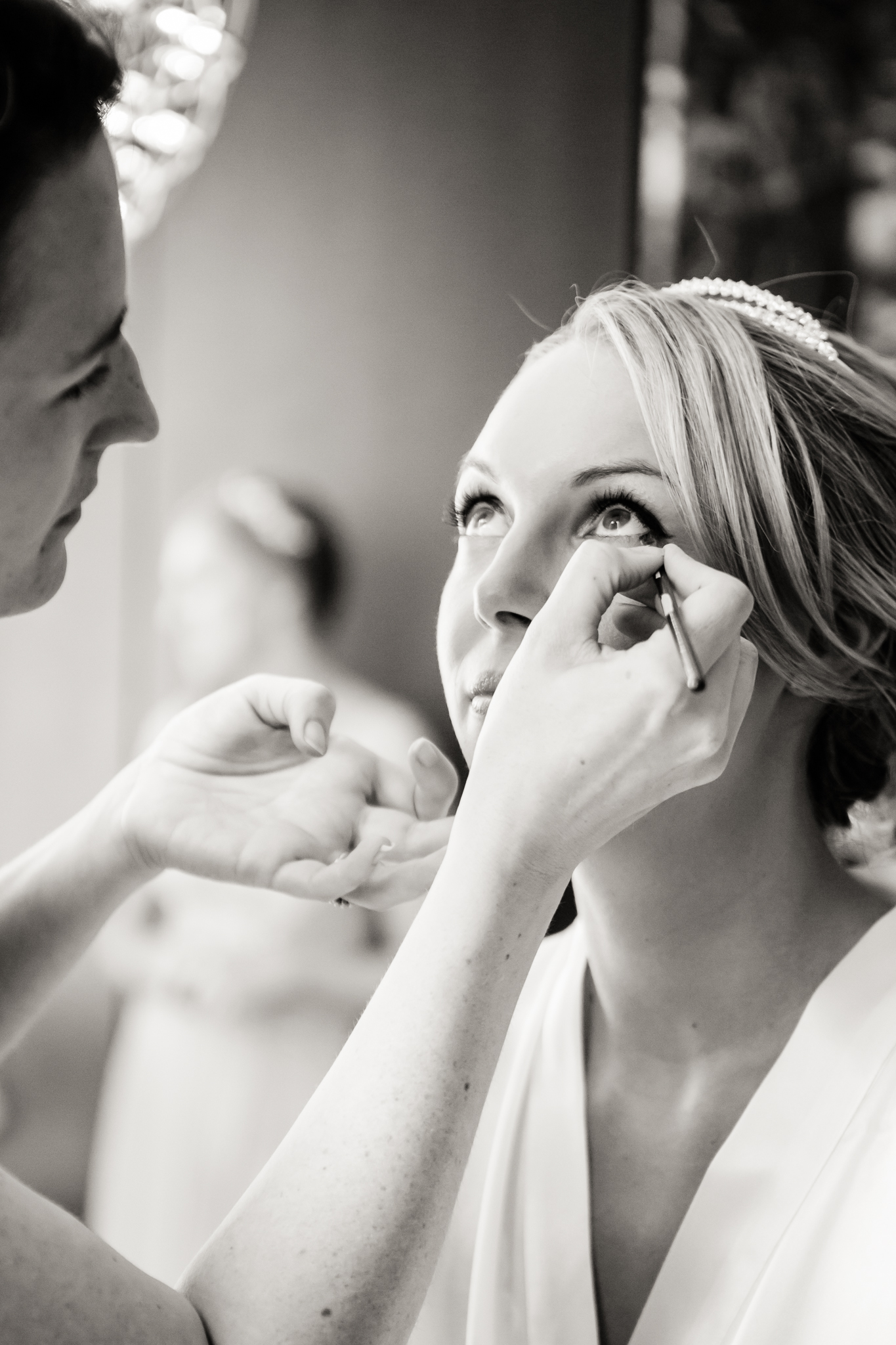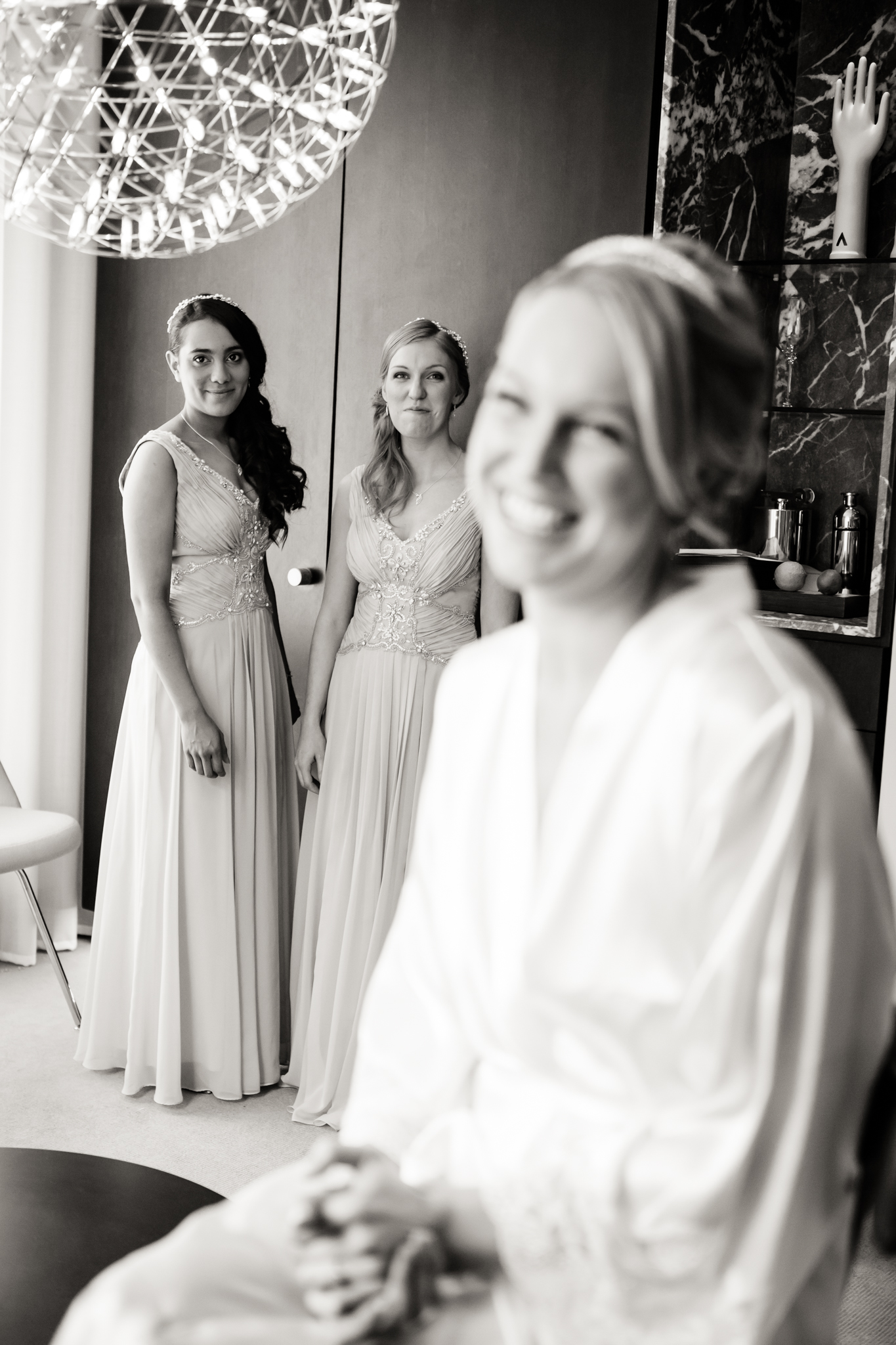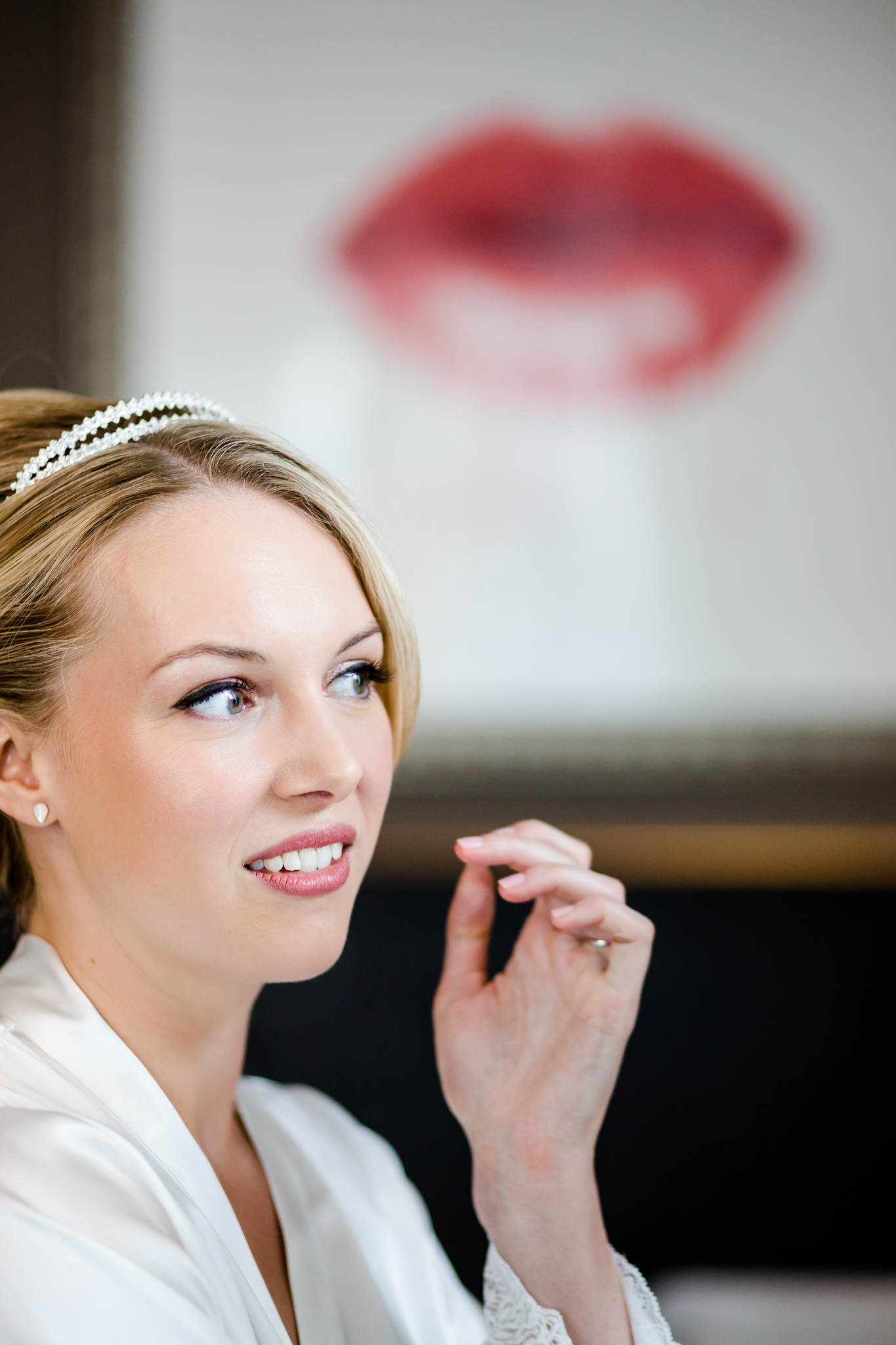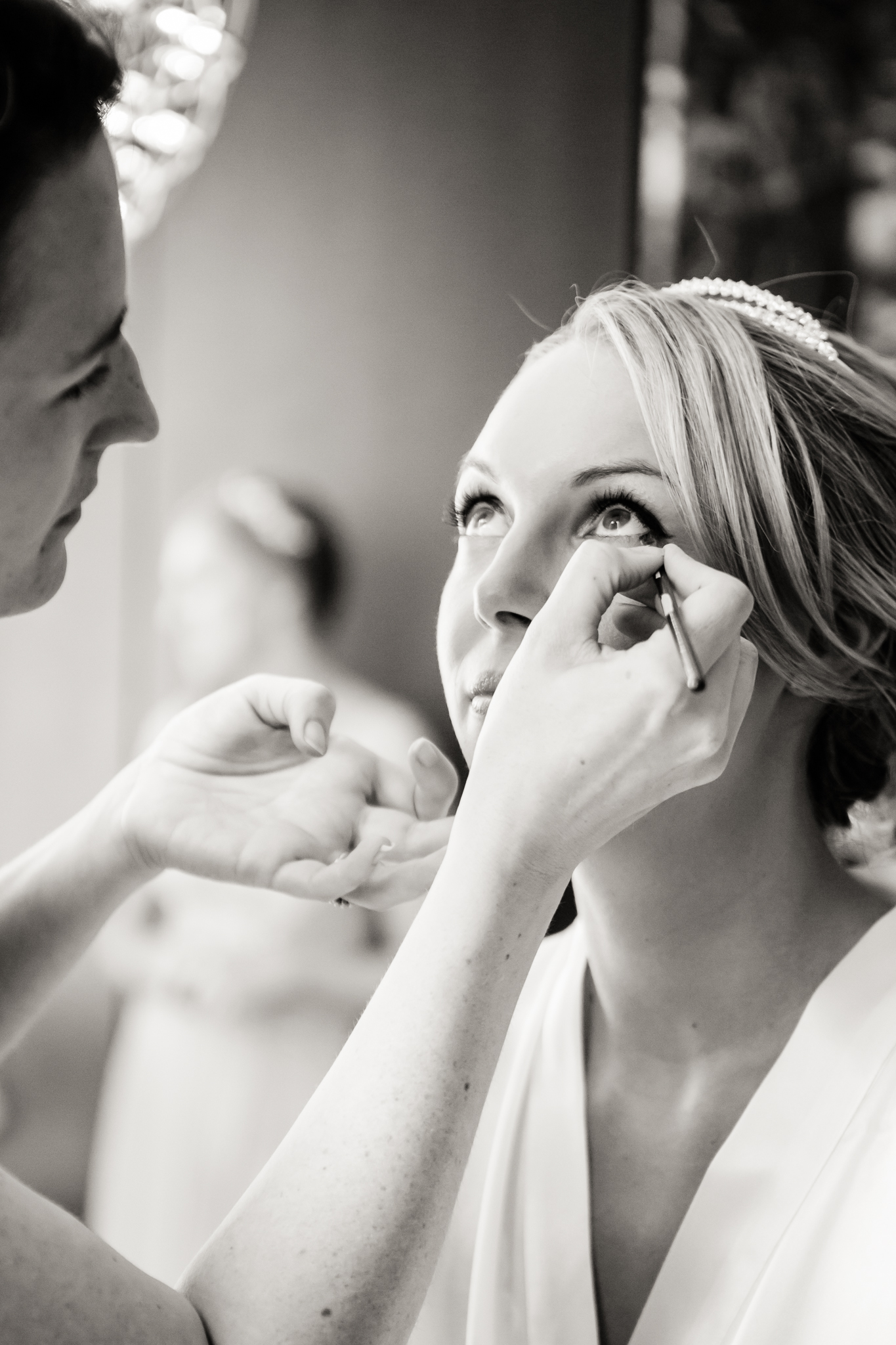 I love these images, not only because Karen is a mere mortal (a yoga teacher, but still!), she is like a poster girl for makeup which is enhancing, rather than masking. Dewy, fresh skin; rose gold  eyelids which continue that overall glowing look; warm golden peachy blush; a generous application of gel liner with a few extra lashes, minimal brow filling and a peachy pink lip stain. It's contemporary but not too much. She just looks healthy and so happy!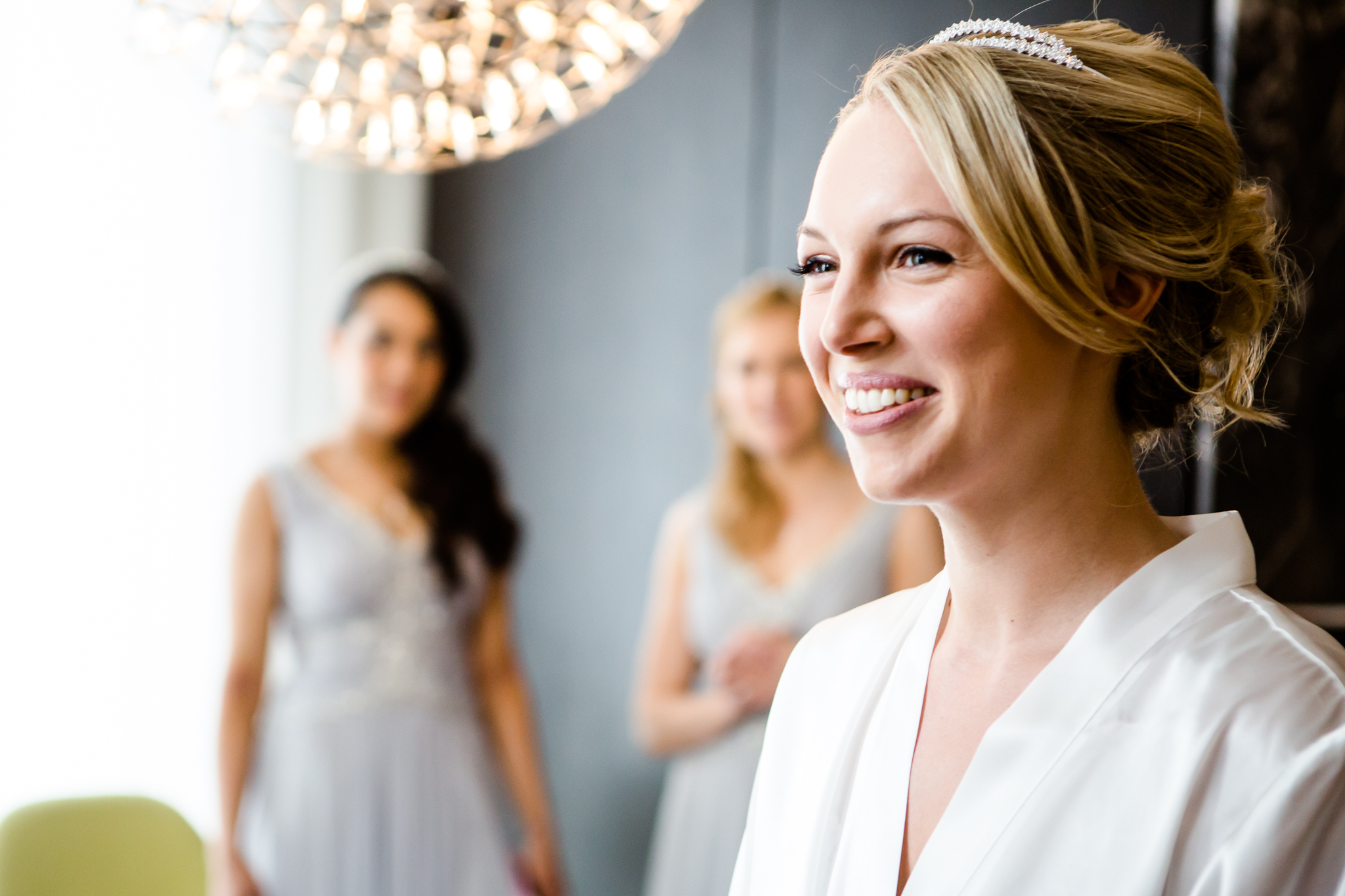 I provided make up for Karen's family and bridesmaids too and I love how smiley they all are. I hope that feeling comfortable in their makeup has a small part to play in that confidence.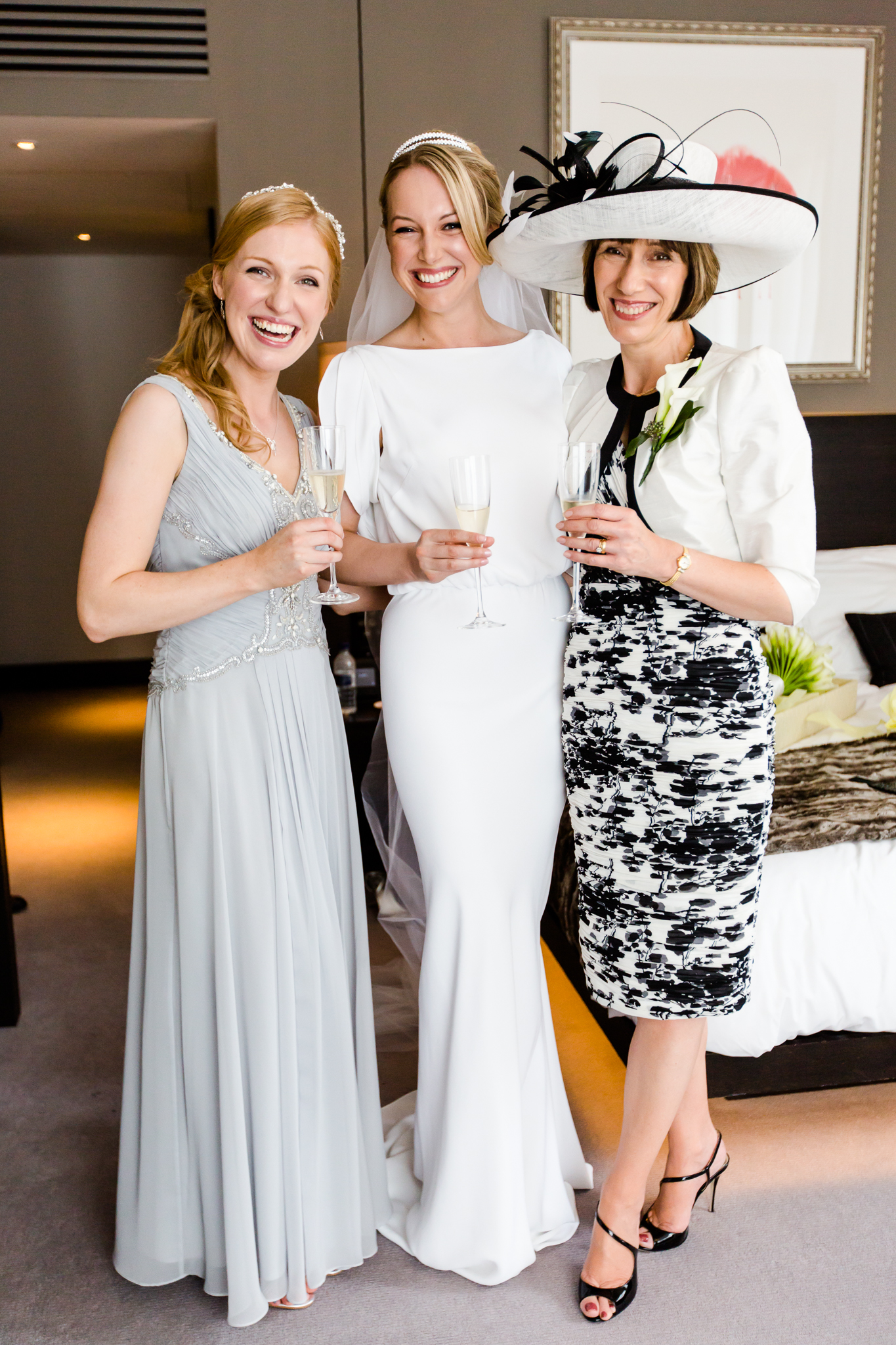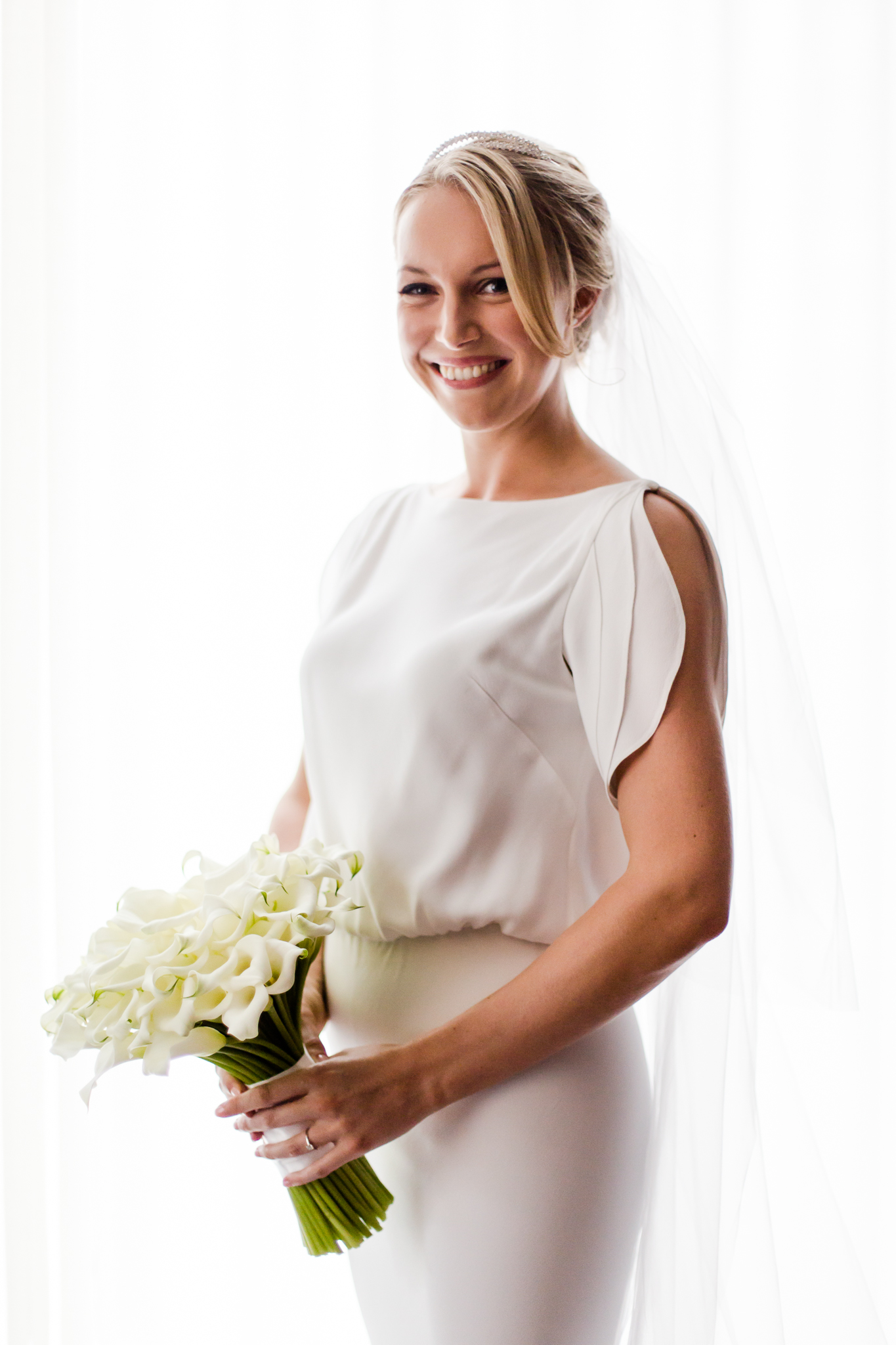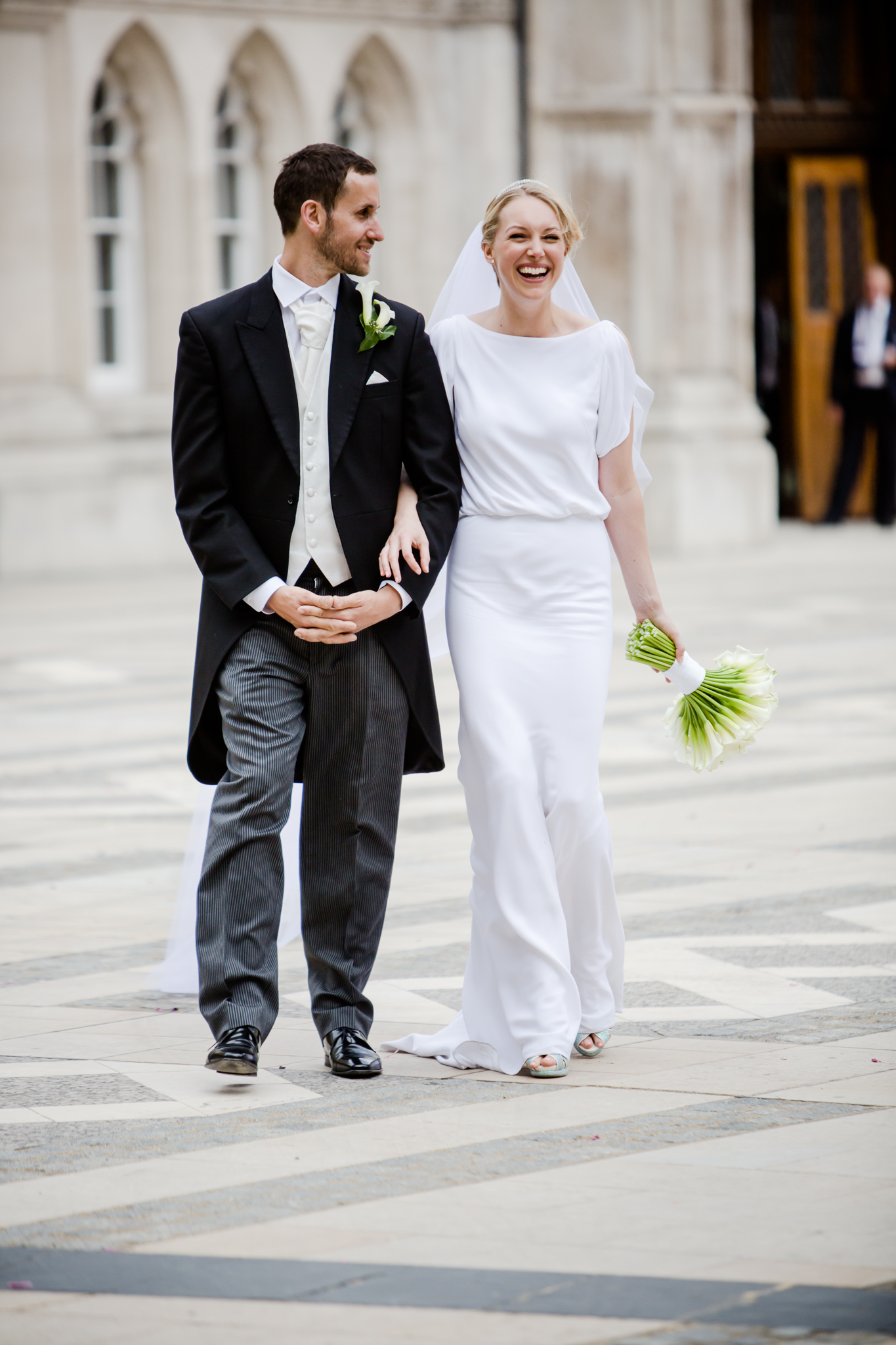 So if I'm working on your make up and you are looking for inspiration, bookmark this page, because this is a look I am only too delighted to recreate.  Bring Your Own Huge Smile.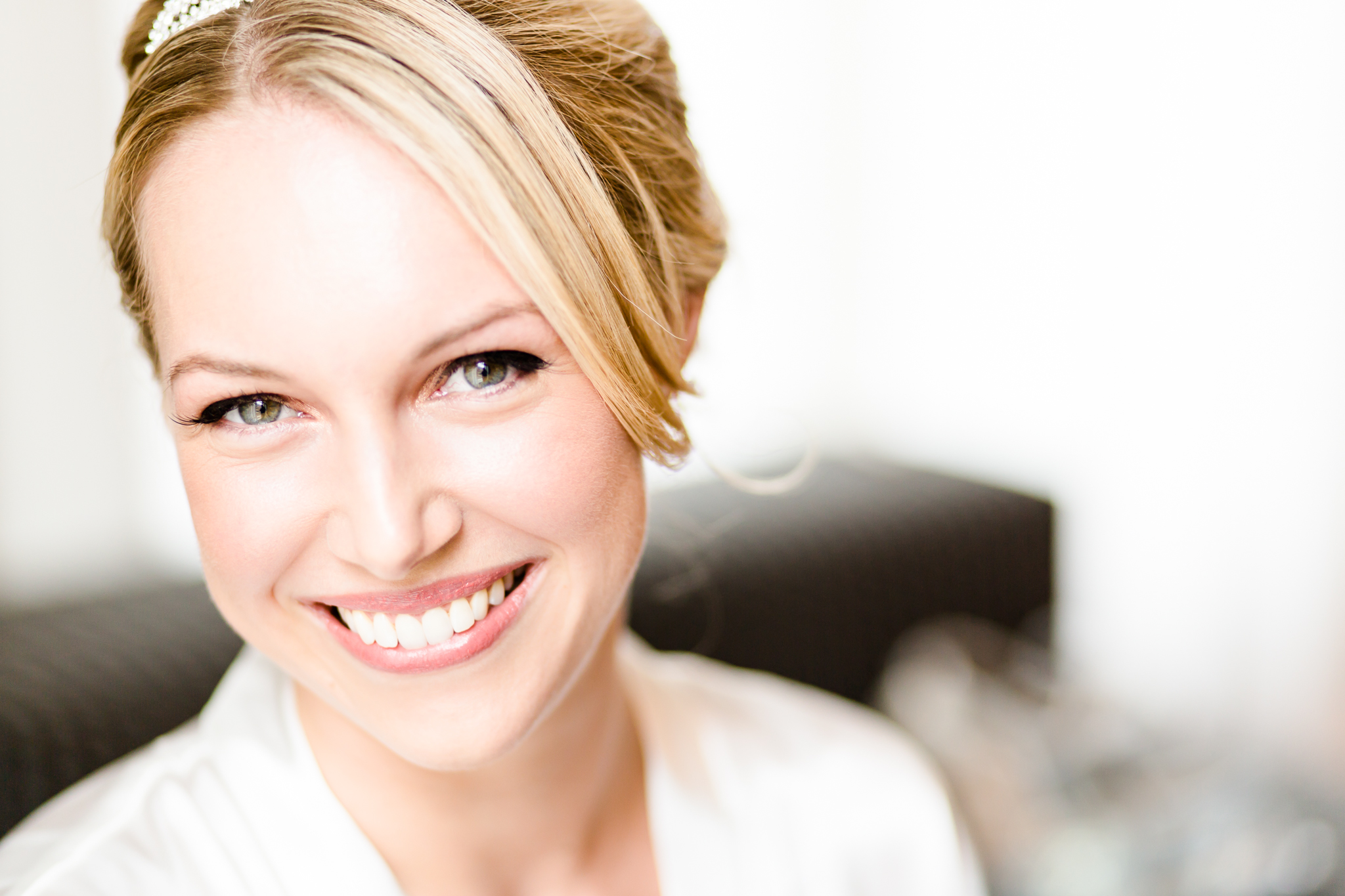 Carolanne x