Emily's wedding in June 2015 on a glorious hot day in Surrey, with natural curly hair and glowing golden make up…. I only just had time to seek out the pictures by Jacob and Pauline after seeing them featured here on Rock My Wedding. What can I say? They're worth the delay.
I met Emily at a designer accessories event at Miss Bush where I believe she chose the accessory she's wearing. She had very long naturally curly hair which I twisted and pinned very quickly in order to try out the hair vine. She and her mum booked me for her wedding on the spot, which was lovely!
Emily then booked in for an official hair and makeup trial appointment where she said she'd like to smooth her hair out. Incorporating smoothed and straightened sections of her hair made the trialled style much bigger in volume and by the end of it, the slightly grecian French pleat was a serious statement 'do'.
One text message conversation later, we concluded that we'd tone it down on the wedding morning. We'd maintain the fantastic natural texture and incorporate some additional twisting and plaits into the style. I told Emily she didn't need another trial appointment, I knew how her hair behaved and we'd work it out on the morning. No sweat.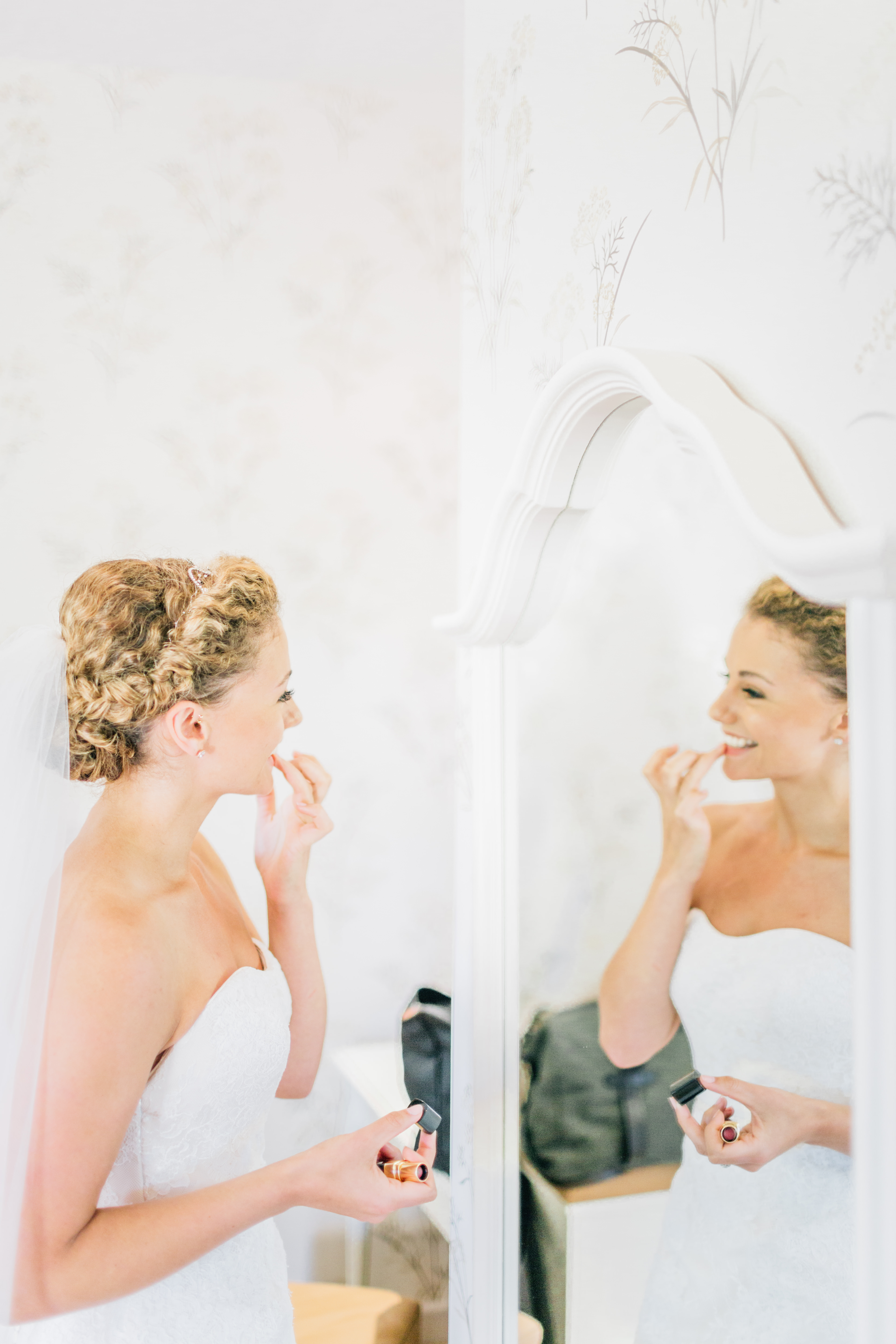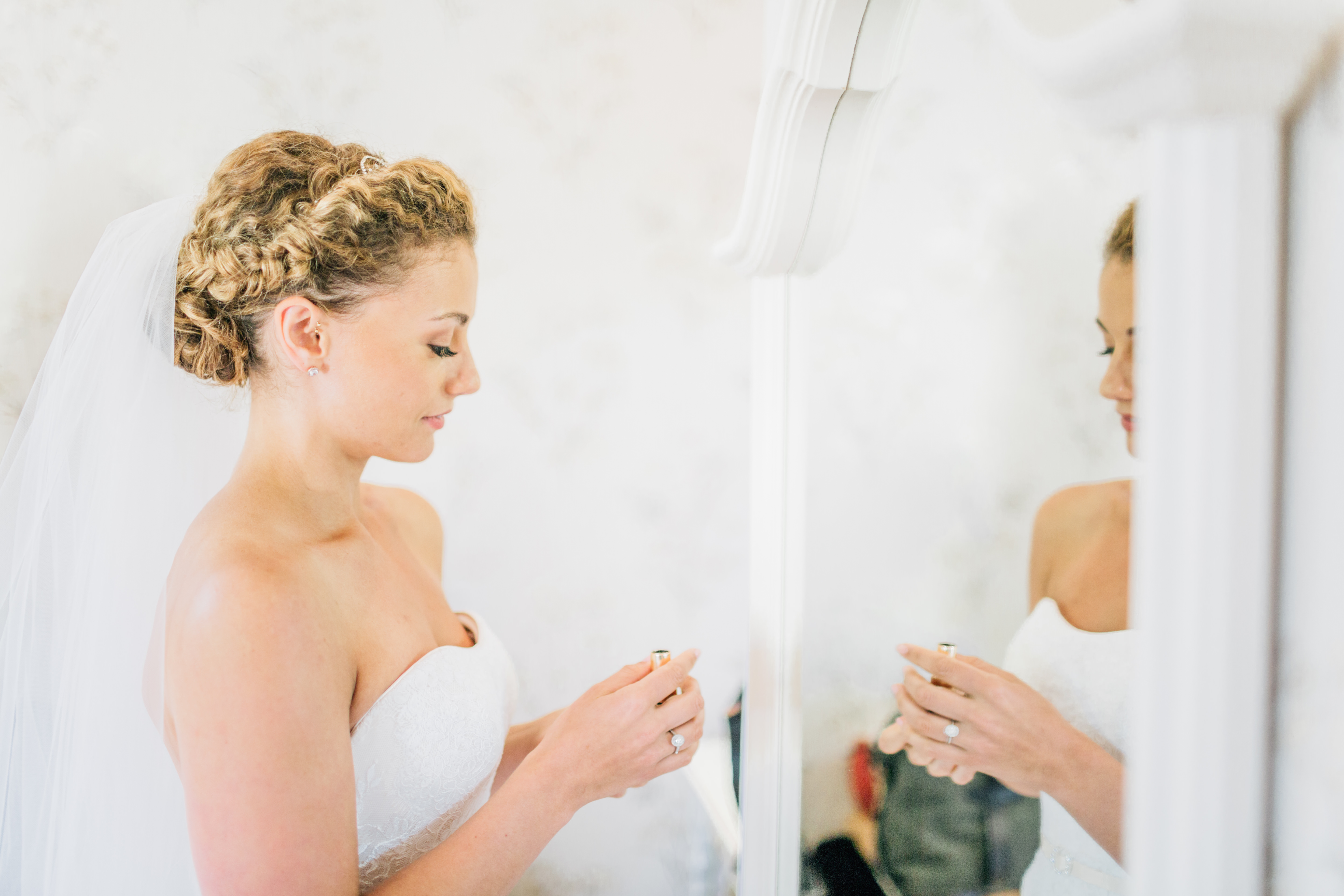 Emily's makeup was golden, glowing with some peachy pinks. The eyes were mostly lashes and liner with some rose gold and bronze definition. Super pretty.
I'll leave you with Emily's words from her Rock My Wedding feature which made my day….
"My hair and make up was done by Carolanne Armstrong who I would recommend to anyone. We clicked from the day we met, and I really appreciated her honesty and opinions. I can be very indecisive, I needed someone to guide me rather than tell me what I wanted to hear. She tamed my wild hair just enough that it looked elegant, but kept enough of my frizzy curls so that I didn't need to worry if a hair strayed out of place one we hit the dance floor! My make up was flawless, but not too "done up". It fit our relaxed theme, and I felt so beautiful."
Carolanne x